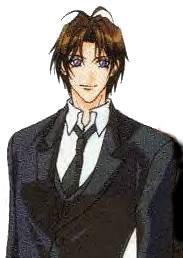 Tsuzuki Asato
The main character in Yami no Matsuei, more affectionately known as "The Sugar Glutton of Hades" if you don't know who he is you are REALLY in the wrong place.
Unclaimed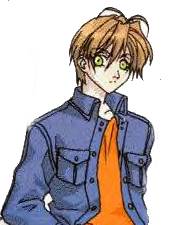 Kurosaki Hisoka
Tsuzuki's partner and official snugglebunny. Okay I completely made the last part up. Oh well. He's an angsty and moody empath I mean hes going to be 16 physically forever, thats plenty to angst about right there.
Unclaimed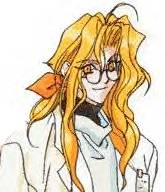 Watari Yutaka
The mad scientist, Watari is highly genki and generally...well...mad and scientist-y. He travels around with his owl 003 (Unclaimed) and is searching for a sex change potion. I shall call it...Jason-kun!
Unclaimed
Tatsumi Seiichiro
First of all I have to say that lately I tend to get either Tatsumi or Muraki first on character quizzes. This scares me. Anyway Tatsumi loves money (right there) and likes teasing Tsuzuki (wow got me there too...) and is generally a pretty spiffy and powerful guy. Or maybe I'm just biased.
Unclaimed